Central Park New Deal Tour
Frank da Cruz
fdc@columbia.edu
July 16, 2015
Last update: Mon Sep 24 16:12:42 2018
New Deal sites in Manhattan's Central Park
. Photos (except where otherwise indicated) taken by me on July 16, 2015, walking from south (59th Street) to north (110th Street) and presented in that order.
Although Central Park was created in the 1850s from plans by Frederick Law Olmstead and Calvert Vaux, many of the features we see there today are New Deal projects:
Renovation of the entire park in 1934.
The Central Park Zoo
The Great Lawn.
Tavern On The Green.
The Conservatory Garden.
The Model Boathouse.
21 new playgrounds and numerous baseball fields.
New bridle paths and renovation of existing ones.
Reconstruction of the entire Harlem Meer plus a new boathouse and promenade.
Statuary including Mother Goose, Dancing Goat, Dancing Bear, Loeb Memorial Fountain.
WPA murals in the lobby of the Arsenal, and renovation of the Arsenal itself.
▲
(Click on any photo to enter)




Heckscher Playground and Ballfields










Central Park Arsenal and Murals









Central Park Zoo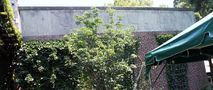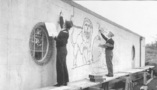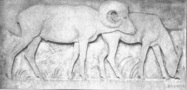 Tavern on the Green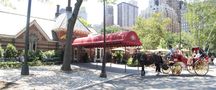 Mother Goose Statue





Still Hunt Statue



Bridle Paths





The Great Lawn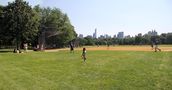 The North Meadow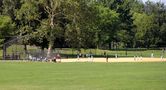 The Conservatory Garden









The Harlem Meer