CLICK HERE
to see a gallery of photos Bronx GPO murals (that I didn't take myself).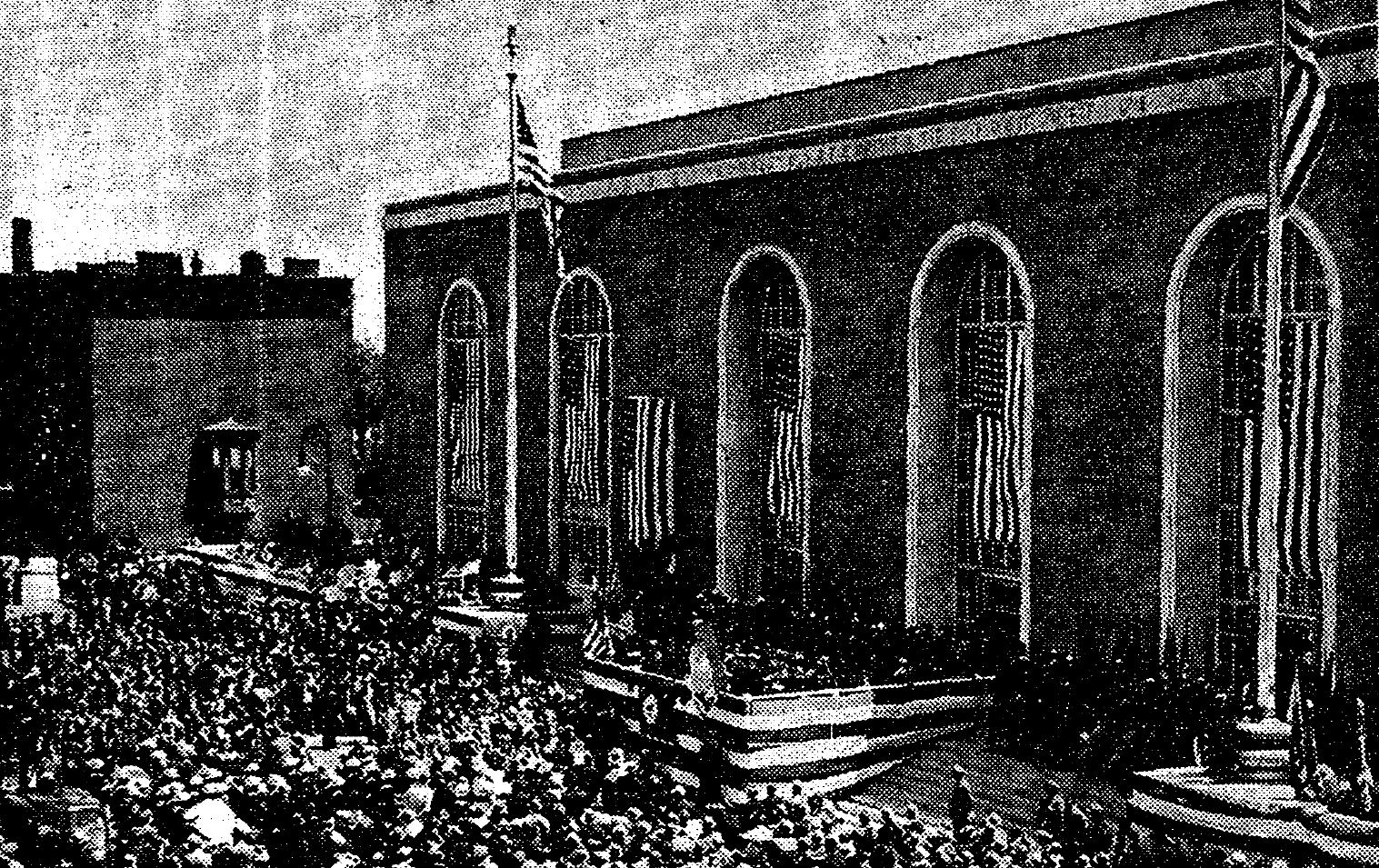 Opening Ceremony, May 15, 1937[2]
Bronx General Post Office, 558 Grand Concourse at East 149th Street, July 2014, An
endangered New Deal landmark
: architecture, sculpture, and murals, photographed shortly before it was
sold off to a corporate developer
, Youngwoo & Associates, in early September of the same year.
"The Bronx General Post Office Building and its notable interior lobby were planned and constructed between 1934-37. The architectural design was executed by Thomas Harlan Ellett. The space contains a series of 13 mural panels created by noted artists Ben Shahn and Bernarda Bryson ... Funding came from the Public Works Administration and the architectural design was overseen by the Federal government's Office of the Supervising Architect, of which Ellett was a temporary employee ... Integral to the design of the Bronx General Post Office Lobby was a series of murals, titled Resources of America, conceived by Shahn and completed with Bryson's assistance.

"It was only during the depths of the Great Depression, and the advent of New Deal public works programs, that the Bronx General Post Office was finally completed. Funds for the building, totaling approximately $1.5 million, came from the Federal Emergency Administration of Public Works (widely known as and later officially renamed the Public Works Administration, or PWA). The Bronx post office was part of a major PWA campaign that saw the construction of 29 such buildings in New York City, 136 in New York State, and thousands throughout the country. Architectural design work for Federally-owned PWA projects was overseen by the Office of the Supervising Architect, headed by Louis A. Simon and located within the Public Buildings Branch of the Procurement Division of the Treasury Department."[1]
You can see details of the building and some of the artwork in the next few pictures. Search Google for updates on the fate of this glorious monument to decent government.
References: