Photo: 9 November 2018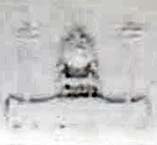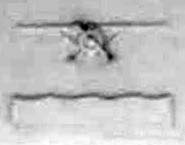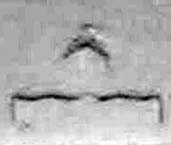 "The Truth or Consequences post office building at 300 Main Avenue, constructed 1939-1940, is known both as a good example of an unaltered small town single-purpose post office and for its historic association with the federal government's New Deal arts programs."[1] Originally the Hot Springs Post Office and now called the Gerónimo Retail Unit, its Classical Revival façade includes bas-relief head-on representations of a train with telegraph poles, a 1930s-era monoplane, and a steamship at sea; click the images at left to see them in a bit more detail. The architect, Louis A. Simon[3], was Supervising Architect for the U.S. Department of the Treasury during the New Deal[4]. The building is now a landmark: State Register #242, National Register: 2-23-90[2].
References
Charles Bennett, Boris Deutsch's WPA Mural in Truth or Consequences Post Offices, Sierra County Artists Directory, Spring 2006.
Kathryn A. Flynn, Public Art and Architecture in New Mexico 1933-1943: A guide to the New Deal Legacy, Sunstone Press (2012), pp.146-147.
Truth or Consequences Main Post Office, National Register of Historic Places, National Park Service, 23 February 1990.
Louis A. Simon, Architect, Living Places, accessed 24 November 2018: "In 1934, Simon was appointed as the Supervising Architect of the Treasury Department, a position that he retained until his retirement in 1941 ... During his tenure, Simon designed and oversaw hundreds of projects, ranging from major buildings such as the IRS Building in Washington D.C., to small border stations along the Canadian border in Vermont. Simon also designed several courthouse and post office facilities ... Following the reorganization of the Department of the Treasury's Office of the Supervising Architect in 1933, it became common practice to hire consulting architects to design federally funded buildings. This became a practical necessity as heavily funded New Deal agencies, such as the Public Works Administration (PWA), flooded the Office with commissions."
U.S. Treasury, Public Buildings Branch (PBB) (1933), Living New Deal website, accessed 25 November 2018.