Photo: November 7, 2018.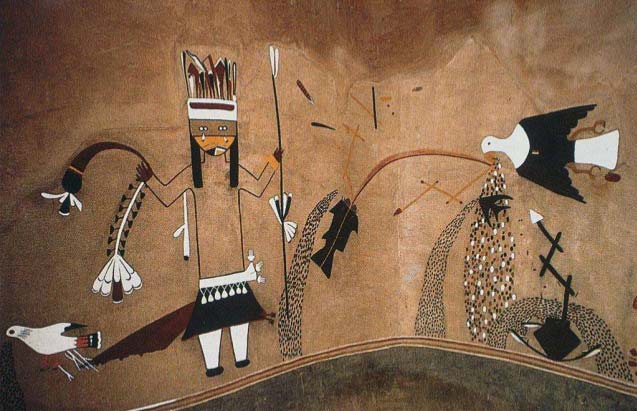 Coronado Historic Site WPA-built Visitor Center and Museum Administration. The museum includes a murals gallery; the image at left is from Wikipedia[1].
This gallery houses 14 panels of paintings that were found in a square Kiva located in the South Plaza of Kuaua Pueblo. The paintings are almost 600 years old, and have been masterfully preserved. The walls that the paintings were found on had over 85 layers, 17 of which were covered in paintings.[2] These murals represent some of the finest examples of Pre-Columbian art ever found in the United States[3]. The paintings' salvation owes thanks to human ingenuity, New Deal money, and the leadership of Edgar Lee Hewett, a founder of the Museum of New Mexico[5].
References