Photo: Frank da Cruz, July 29, 2014.
See Orchard Beach gallery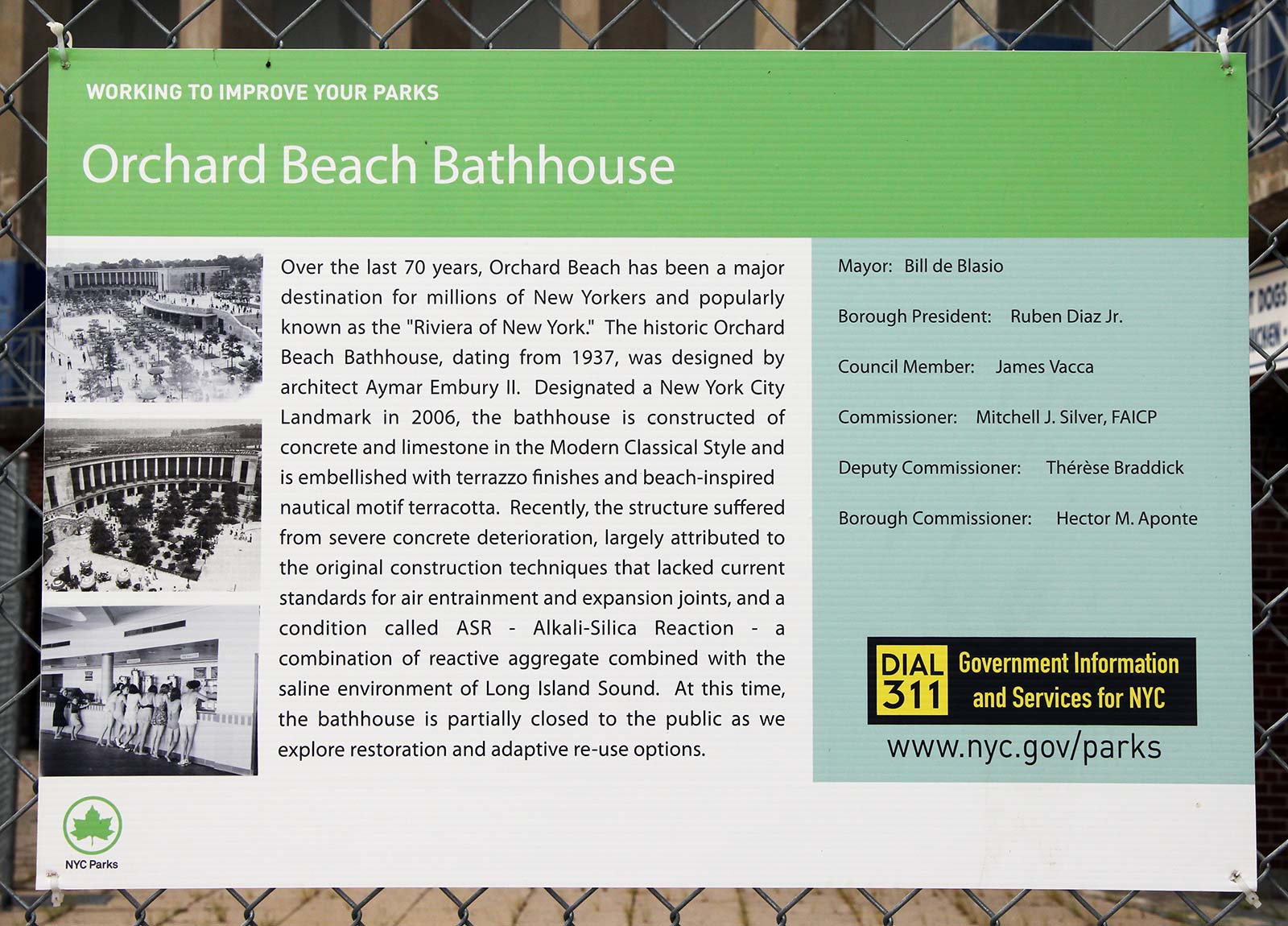 Orchard Beach bathhouse sign 2014
Orchard Beach
, Pelham Bay, Bronx, New York, "The Bronx Riviera", created by the federal Work Projects Administration (WPA) from a plan developed in 1934 by NYC Parks Department architects, landscape architects, and engineers paid by the federal Civil Works Administration (CWA), among them architect
Aymar Embury II
, who designed the bathhouse and promenade (seen at left in the photo above). Embury is credited in the sign posted at the site (left; click to enlarge it) and the references below. And as noted in most of the references, and in the
main Orchard Beach gallery at this site
, the bathhouse has been in a serious state of decay for decades and has been closed since 2007. A $50,000,000 redevelopment project was announced by the City in 2017[5] with another $6 million added by the Bronx Borough President in 2019[6].
LET US HOPE that the renovation includes an exhibit explaining how this massive project — Beach, Bathhouse, Pavilion, outbuildings, game courts, landscaping, parking lot, infrastructure, and all the rest — was designed and engineered by architects, and built by workers, paid by the federal New Deal, and how none of it would exist without the New Deal.