Photo: US Navy photo 80-G-469991 LCDR H. Bristol, NARA
USS Missouri off Guam, May 1945. Like the
Iowa
which came before it, the
Missouri
was 887 feet long: about three football fields; at 887 feet, these were the longest battleships ever built (the Japanese Yamoto-class battleships were 862 feet but weighed 73,000 tons compared to Iowa-class ships' 58,460 tons)*. Like the
Iowa
and the
North Carolina
, the
Missouri
was built at Brooklyn Navy Yard and, according to [
2
], it was built on the same New-Deal constructed shipways (No.2) as those two ships, and so has a significant New Deal pedigree.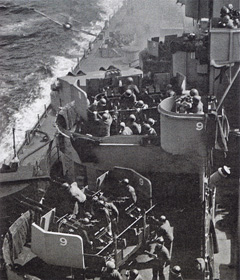 Kamikaze attack on USS Missouri near Okinawa 11 April 1945 - click image to enlarge. Source: [10].
I couldn't help wondering how the Missouri could have been "launched from the very same ways" as the
Iowa
, when the
Missouri
's keel was laid down January 6, 1941, whereas the
Iowa
wasn't launched until August 27, 1942. Thousands of sources agree about this, but not one of them mentions
where
the
Missouri
's keel was laid down, nor which shipways it was launched from. The vital clue appears in a well-researched work of historical fiction[
3
]:
Soon it came to be known that the parts they were inspecting were for the battleship Missouri, whose keel had been laid almost a year before Pearl Harbor in Dry Dock 4. Later, the Missouri's hull had been floated across Wallabout Bay to the building ways: vast iron enclosures whose zigzagging catwalks evoked the Coney Island Cyclone.[3,p.48]
The Missouri was launched January 29, 1944, and saw combat in several campaigns in the Pacific, surviving a kamikaze[10] attack (right) and earning eight WWII battle stars. It is best known as the site of the Japanese surrender that ended World War II on September 2, 1945. The Missouri remained in service until 1992 and is now a museum ship at Pearl Harbor[6]. It was the last American battleship ever built and the last to be decommissioned.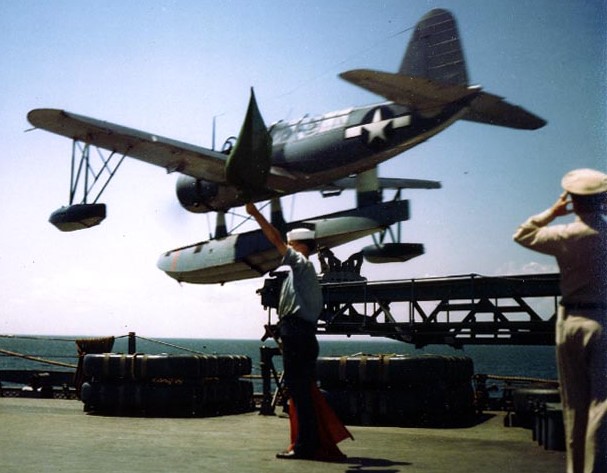 Onboard seaplane[7]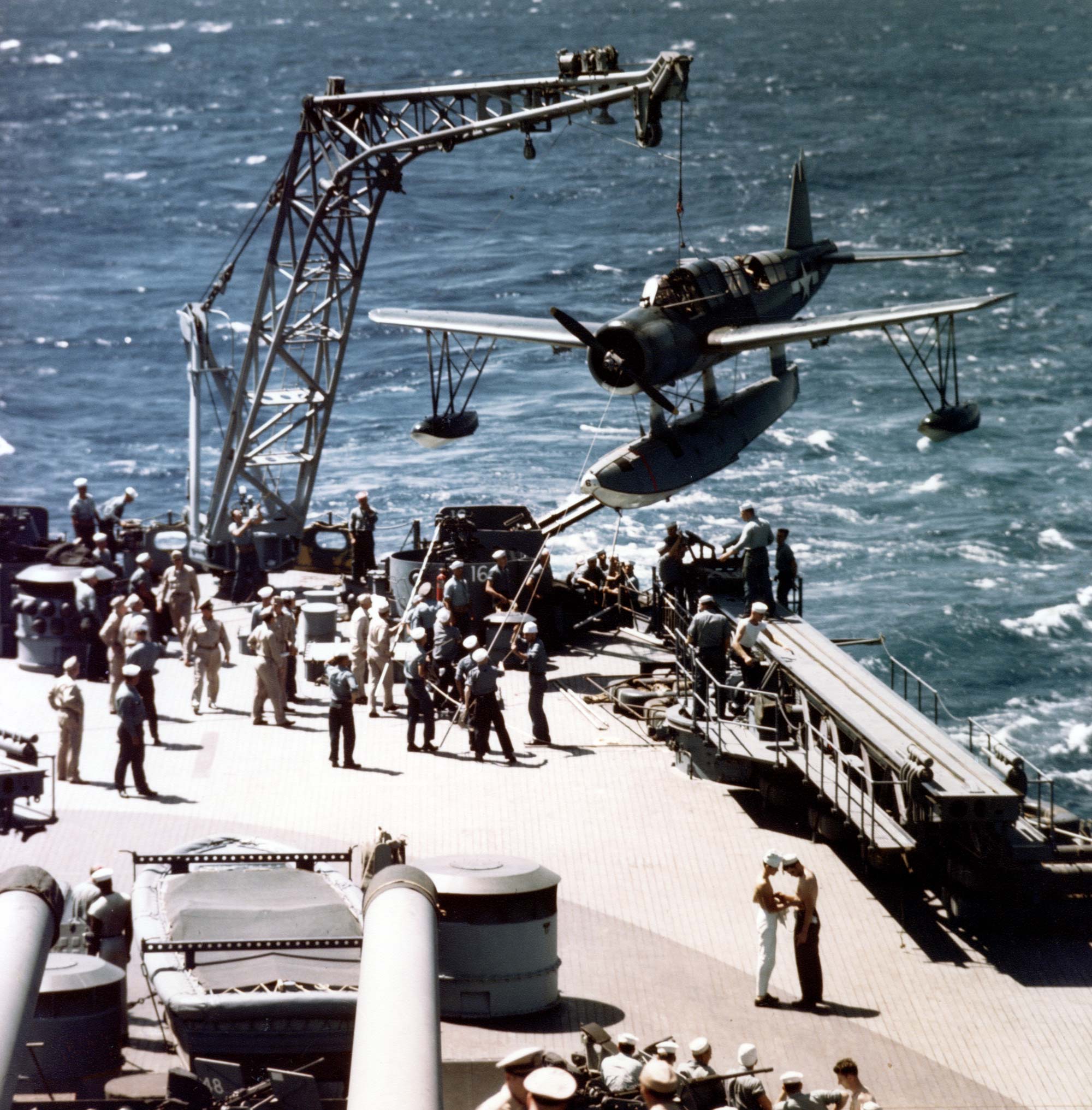 Recovering seaplane[8]
If you click the Enlarge button and look at the upper left corner of the top image, you'll see a pair of catapult-launched Vought OS2U Kingfisher seaplanes[
7
,
8
] used for reconnaissance.
As noted HERE, catapult float planes were shot into the air from the catapult and then landed on the water, from which they were retrieved by a shipboard crane as shown in the second photo. Both photos at left were taken on the Missouri in 1944.
References