The following pictures were captured in a DOS Window of OS/2, then converted to GIF format, and then sized using Xview, and so they are not as detailed or crisp as the originals.
---
Tektronix 4014 Graphics
This is an example of MS-DOS Kermit's Tektronix 4014 emulation. Simple, monochrome, "connect the dots". Here we see a theoretical airflow model for some kind of airplane.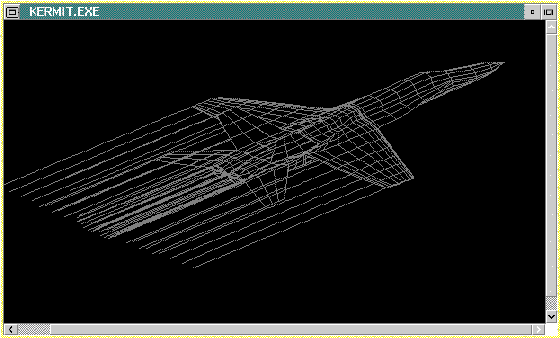 ---
Color Sixel Graphics
In this picture we see a simple example of MS-DOS Kermit's Sixel graphics and polygon-fill capabilities, complete with color palette: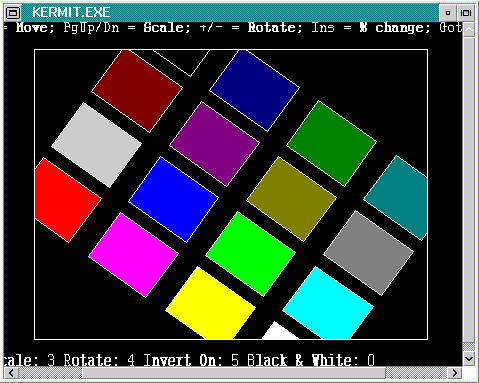 ---
Here is a more complicated MS-DOS Kermit Sixel graphics screen: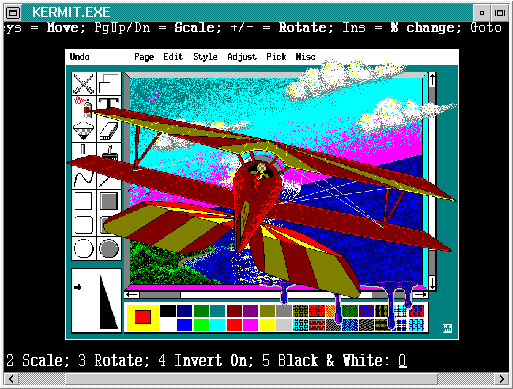 ---
Data General DASHER Graphics
This screen shows MS-DOS Kermit's Data General DASHER D470 emulation, during a session with the host-resident AOS/VS CEO Draw program: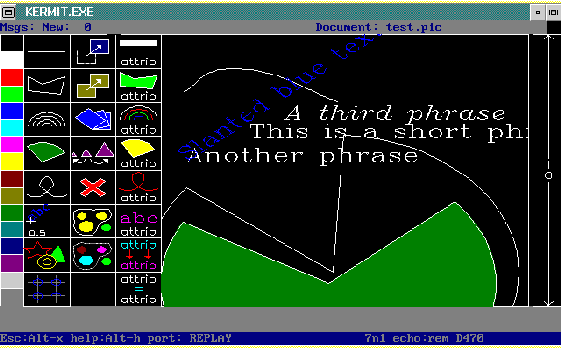 ---